News — furniture
Posted by Mitchell Sotka on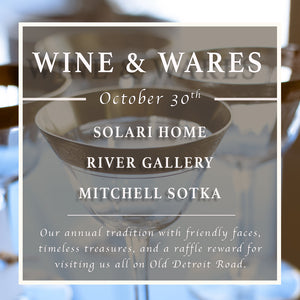 Solari Home, River Gallery, and Mitchell Sotka have a lot in store for you at our annual Wine & Wares event. Join us 4:00-6:00PM for safely socializing and shopping at your favorite local businesses. Let us stamp your passport every time you visit or make a purchase at our shops and you'll be able to enter our raffle! 
This event also launches our three week Furniture Sale, so prepare for amazing deals and excellent company.
Posted by Mitchell Sotka on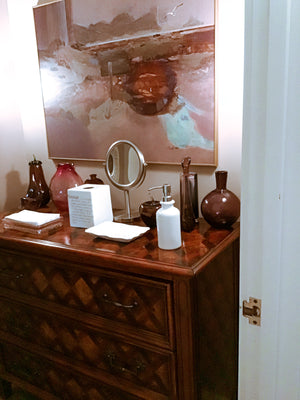 Ready yourself to enter an art lover's paradise June 25th & 26th 10AM-3PM. This Westlake MCM gem is filled with original prints, photographs, sculptures, and paintings by local, regional, and nationally recognized artists. Lots of lovely furniture, glassware, ceramics, pottery, and more! Step into a timeless treasure trove at this Westlake home.
Tags:

Art, Contemporary, Decor, Decorative, estate, estate sale, Fine Art, furniture, Home Decor, Ohio, Ohio Estate Sale, Photographs, Prints, Sculpture, Vintage, Westlake
Posted by Mitchell Sotka on
We will be hosting a Private Estate Sale from September 17-20th in Westlake, OH. This home is filled with marvelous modern and amazing antique items including furniture from Baker Knapp & Tubbs. If you are interested in discovering something for yourself, please sign up for our newsletter to receive an email explaining how to book an appointment!