News — Deborah Woolfork
Posted by Mitchell Sotka on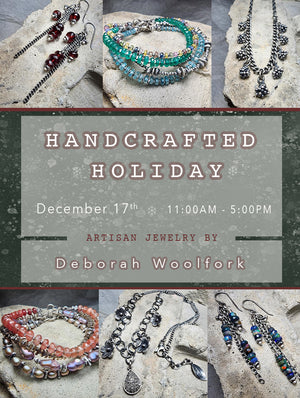 Join us on Saturday, December 17th, from 11:00AM - 5:00PM to celebrate the artistic jewelry handmade by local artisan, Deborah Woolfork. Deborah continues to make new pieces that will appear in this Holiday pop-up! She creates a diverse array of necklaces, earrings, and bracelets - perfect for you or your favorite art-lover. Each piece is curated from specific materials and her masterful eye for design. We have our trees, vintage ornaments, and decor up as well. So while you're enjoying Deborah's work, you'll also have an atmosphere of holiday cheer and creative inspiration! 
Posted by Mitchell Sotka on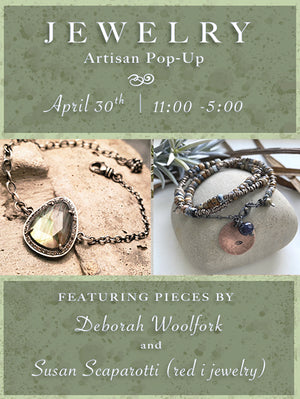 For the first time since Covid-19, Susan Scaparotti (red i jewelry) and Deborah Woolfork will be setting up in our shop on Saturday, April 30th to share some of their newest creations. Add this to your calendar now! They are only gracing us with their fabulous jewelry for the day, so you surely will not want to miss them. Both Masterful Jewelers are exceptional artisans and lovely to be around - We cannot wait to have them back in our store!