News — Sculpture
Posted by Mitchell Sotka on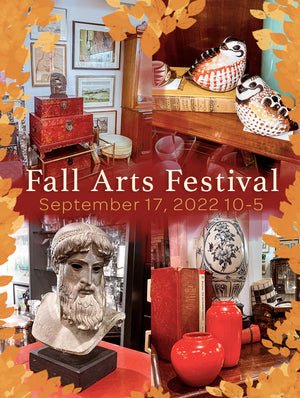 Celebrate Rocky River, Local Artists, and Small Businesses together at the 2022 Fall Arts Festival! On Saturday, September 17th, Old River will be lined with all kinds of creative artisans. This free-to-enter annual event is put on by the Rocky River Parks and Recreation department and promotes the continued development of public projects in Rocky River. While enjoying this event and all the outdoor art, feel free to stop into our shop and view some of the works we have in our little shop! We also have a designer Luxury Trunk Show going on until the end of the day....
Posted by Mitchell Sotka on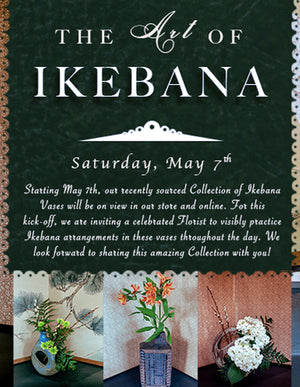 If you are a lover of Flowers and Art, you might adore Ikebana! We recently acquired a Collection of spectacular Ikebana Vases that are each themselves works of Art. Starting Saturday, May 7th, all of these vases will be on view and available to purchase in our store and online! If you stop into our Old River store, you will also be able to see our Florist friend using some of the pieces to create Ikebana Floral Arrangements. We look forward to celebrating all the art with you! So what exactly is Ikebana? Ikebana is a multi-century practiced Japanese art and...
Posted by Mitchell Sotka on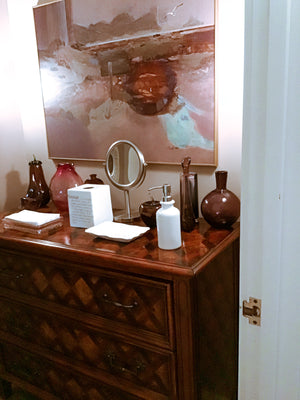 Ready yourself to enter an art lover's paradise June 25th & 26th 10AM-3PM. This Westlake MCM gem is filled with original prints, photographs, sculptures, and paintings by local, regional, and nationally recognized artists. Lots of lovely furniture, glassware, ceramics, pottery, and more! Step into a timeless treasure trove at this Westlake home.
Tags:

Art, Contemporary, Decor, Decorative, estate, estate sale, Fine Art, furniture, Home Decor, Ohio, Ohio Estate Sale, Photographs, Prints, Sculpture, Vintage, Westlake